Thousands of people are getting Lovestruck
I could never imagine that joining Lovestruck after seeing its ad on the tube will lead to the happiest happenning of my life - marrying to someone special. I saw the Lovestruck ad on the tube and decided to give dating a go. Our first date was at Liverpool Street after work on a Friday night. We talked and laughed for hours - I smiled all the way home and he even told his flatmate that he'd met his future wife! We actually got engaged six months later whilst camper-vanning our way around...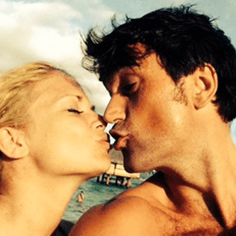 Thousands of people are getting Lovestruck
I first met my wife Hazel via Lovestruck when she winked at me. She seemed just my type, so we exchanged a few messages. After our first date, we started talking every day, and spending as much time together as we could. It wasn't long after that we moved in together, and now we are happily married!!! We are both so happy together. When we tell friends our Lovestruck story, and they see how happy we are together, and a lot of them ask us how they can start! Pretty soon, they start telling us...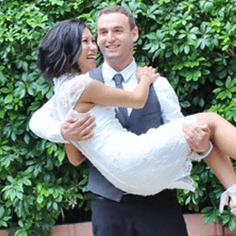 Thousands of people are getting Lovestruck
Thank you Lovestruck for providing me efficient matches with similar interests/perspectives as me. I'm so lucky that I finally found my partner and just on my 2nd date! I hope more people can benefit from this service.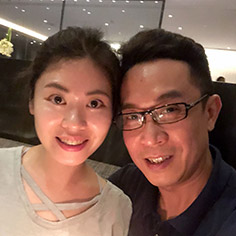 Thousands of people are getting Lovestruck
We both joined Lovestruck after realising that meeting new people in London isn't easy! We met for our first date at Gordon's wine bar and hit it off immediately. Rob proposed a month before our 3 year anniversary. He took me to the same wine bar where we met. However, knowing I'd be thinking that something might be on the cards, Rob waited until 6:30am the next day to propose! He had (incredibly romantically) requested the day off work for me, so that he could take me away for the weekend -...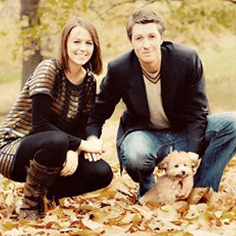 Thousands of people are getting Lovestruck
We want to say a big thank you to Lovestruck! Neither of us truly believed we'd find that one person who makes your heart beat faster when we joined, but we did when we met each other! We are besotted, ecstatic and still can't quite believe it. It truly was fate! If anyone is having doubts about joining this Lovestruck, take it from us that this has been an incredible experience, and if we can find the person of our dreams, what's stopping you?!
Thousands of people are getting Lovestruck
We met each other and after a few dates we knew we'd found something special. After two months we were on our first holiday, and after five months we'd moved in together. A year later we bought our first home. Four years on, we have just had the most incredible holiday in Spain where we got married and cannot believe this incredible life journey all thanks to Lovestruck.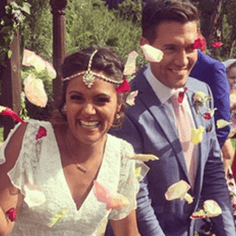 Thousands of people are getting Lovestruck
We met for a sandwich near our offices for our first date. It felt really natural. Every time we met, we just talked and talked. When Matthew proposed, he got down on one knee in our favourite spot in Richmond Park and presented me with the most beautiful diamond ring. I burst into tears of happiness. We got married in August last year and our first baby is due this July. I never thought I could be as happy as I am now.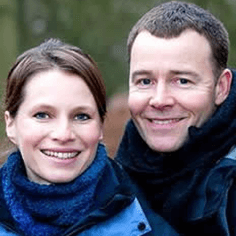 Thousands of people are getting Lovestruck
I would like to thank everyone, especially Sophie. She first introduced Goddard to me on the first day when I came to your company. Goddard is the second person I dated on my first day since I joined the service. We are two Virgos and we like talking to each other all the time. We have much in common. We take feelings seriously. We both like laughing. Happy that we do not miss each other. In all, thank you Lovestruck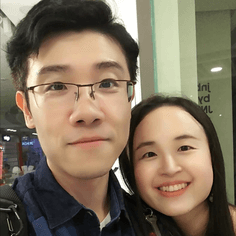 Thousands of people are getting Lovestruck
I meet Jeff through this company. During our first date, I feel he is a nice and quiet gentleman, he treated me the meal. Meanwhile, we still keep in touch using whatsapp. After our vacation, we decided to meet again for movie. Then he started to like me but I wasn't sure about my feelings. Then we went on more date and getting to know each other more deeply, I thought I didn't like him, but I actually have some feelings for him but I just didn't notice. I talked to him about his feeling and...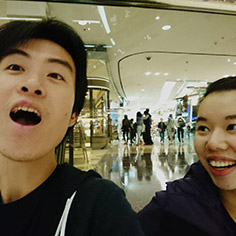 Does Lovestruck really work?
Here is just a small selection of the fabulous success stories that we've received. If you've been Lovestrucked then please let us know.